DJ XGee has finally been laid to rest a day after he committed suicide in Lagos.
According to reports, the popular disc jockey was buried at the Ikoyi Cemetery in Lagos on Thursday, January 3, 2018. The private interment was attended by close family members.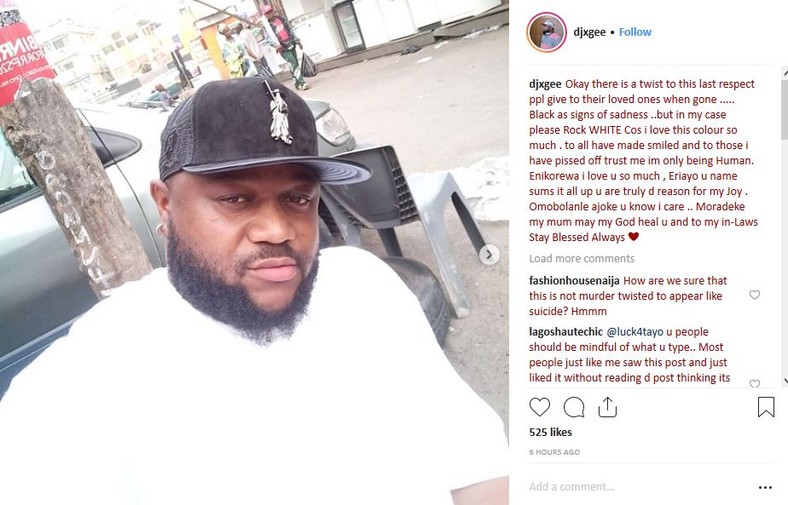 DJ XGee committed suicide on Wednesday, January 2, 2018, after he had penned down a note on his Instagram before carrying out the sad act. He left behind a lovely family and friends.